After being stuck inside for a few years due to Covid, many Australians have taken to the road in Caravans to explore this beautiful country. While it may seem odd that we are going to suggest that you pair your caravan with an e-scooter, a vehicle traditionally used for city commuting we implore you to hear us out. E-scooters are easy to maintain and don't require fuel or contribute to your carbon footprint.
Benefits of taking your electric scooter with your caravan
Convenience
There are a lot of benefits that make scooters convenient to use. Their size and weight makes them quite portable to use and means you can carry them wherever you go and you won't have to spend time looking for a parking spot. A risk you may find is the potential for the vehicle you are using to get stolen. The worst case scenario would be your caravan with all your possessions disappearing. That's what makes using a scooter to move around these short distances so great. You can park it near you and be able to keep an eye on it. If you're in nature and have to cross over shallow waters, the folding technology that allows it to half its size makes it really convenient as it'll reduce the risk of moisture or water getting into your battery.
Cost
Camping trips can be pretty expensive due to the camping equipment, food and other essential items. A car/caravan can be an expensive form of transport and that's where we bring to your attention the use of e-scooters. They don't run on fuel and therefore won't cost you when moving around. Use your caravan for those long distance trips and once you have set yourself up in your spot, use your scooter to explore the area around you.
Environment
The whole aim of going camping/caravanning is to connect with nature and escape from the hectic nature of everyday life. This experience will be ruined if you bring along something like a motorcycle that will cause a lot of noise and pollution. Electric scooters on the other hand are environmentally friendly and don't cause any pollution.
Exploration
As we spoke about before, the whole point of going camping/caravanning is to explore and reconnect with nature. We would recommend that you use an off-road e-scooter as they are specifically designed to withstand rough terrains. They'll prove to be reliable on challenging terrains although do take into account the gradient your e-scooter can climb.
Things to keep in mind
Battery
When using your e-scooter to explore, make sure that your battery is fully charged. The worst possible thing that can occur is your e-scooter running out of charge midway through your journey. Make sure you charge the battery the night before you leave for your trip and depending on the length of your trip, potentially bring an extra one!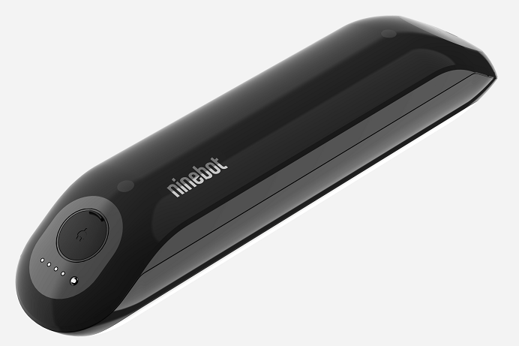 Water
Our final piece of advice is that you don't get your e-scooter wet. The batteries used on e-scooters are quite vulnerable and will become damaged if exposed to moisture or water. This can shorten the lifespan of your battery or stop it working altogether. When storing your scooter, make sure it's in an area that isn't moist or wet.