Electric KickScooters are skyrocketing in popularity as an exciting and entertaining new mode of transport. Electric KickScooters are extremely eco-friendly making them a popular choice among many to help reduce greenhouse gas emissions. Some of the advantages of using an electric scooter are that they are cost-efficient, convenient, easy to use, and low maintenance.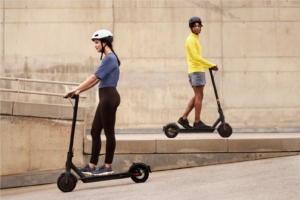 Electric scooters have numerous advantages and it can be difficult picking the right electric scooter for you.
Here are some questions to consider when buying an electric scooter:
Who is the rider?
Different sizes and weights are an important factor when choosing an electric scooter. You must choose a scooter that can be operated by you and is convenient for you to carry.
Where to?
Speed and battery life are key factors to consider when purchasing an electric scooter. You must determine how far you want to travel and the type of pavement you will be travelling on.
What is the most important feature to you when travelling?
You need to figure out what you value the most when travelling by electric scooter. Your top priorities will help you in making the best decision. What is the best electric scooter to buy?
With so many options the choice becomes tricky with which electric scooter will be best for you.
Here is a side-by-side comparison of Xiaomi's electric scooters in 2020: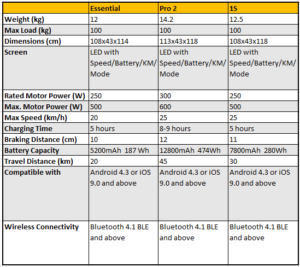 Which Xiaomi Electric Scooter to buy
Xiomi Electric Scooter Essential
The Xiaomi Electric Scooter Essential is created for people who want to keep it light and easy. This scooter combines a sleek and elegant design with safety. The Xiaomi Electric Scooter Essential uses a low-density, high-strength aerospace-grade aluminium alloy, so that the net weight of the vehicle is only 12kg, making it easy to carry. It showcases a minimalist design and controls. The scooter can be folded in a quick 3 seconds. You can choose from the three different speed modes of pedestrian mode, standard mode, and sports mode. It uses a kinetic energy recovery system. This scooter has a high safety power lithium battery with a 20-kilometer-long battery life. It features a dual braking system with skid-resistant and shock-absorbing tires for ultimate safety. There is an upgraded headlight and large taillight to ensure great vision at all times. To ensure better visibility there are front, side, and tail reflectors. The Xiaomi Electric Scooter Essential connects to the Mi Home app where you can check riding stats, battery status, and upgrade hardware.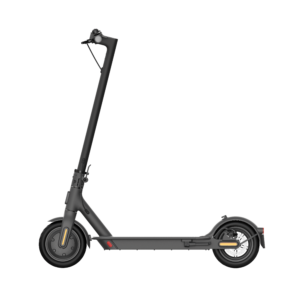 Xiaomi Electric Scooter Pro 2
The Xiaomi Electric Scooter Pro 2 combines practicality and aesthetics to take you further. The Xiaomi Electric Scooter Pro 2 has a multifunctional dashboard with central controls designed for easy use. The scooter displays an aerospace-grade aluminium body and is foldable in three seconds making it very compact. It features a fifth-generation BMS smart battery management system to keep the battery safe and extend battery life. Experience the new generation energy recovery system. Enjoy the 600W powerful motor performance which can take you up to 45 kilometres. The scooter offers three-speed modes with an easy switch. Easily control the Xiaomi Electric Scooter Pro 2 with the Mi Home app.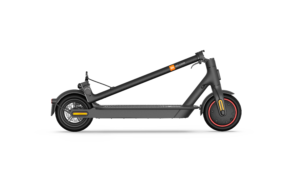 Xiaomi Electric Scooter 1S
The XIaomi Electric Scooter 1S lets you ride with style and cares about your safety. The Xiaomi Electric Scooter 1S features a foldable design in 3 seconds making it easy to fit anywhere. The high safety lithium battery has a long-range battery life which can take you up to 30 kilometres. You can ride up to 25km/h with three-speed modes to choose from. There are central controls designed for a better riding experience. The scooter includes a dual braking system for safer driving. There are skid-resistant and shock-absorbing tires for a more comfortable ride with fewer bumps. The Xiaomi Electric Scooter 1S connects to the Mi Home App for greater convenience.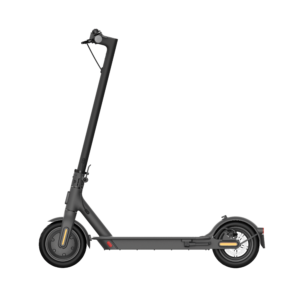 Conclusion
We are aware that picking the right electric KickScooter can be a challenge with such a variety of options. Hopefully, this compilation of Xiaomi electric scooters makes it a bit easier for you when buying an electric scooter.
If you need further assistance, please do not hesitate to contact us.
The Panmi showroom is in Chippendale, Sydney where you can set up an appointment and experience these Kickscooters first-hand.
Products Featured Click Here to View Now:
About Xiaomi Corporation
Xiaomi Corporation was founded in April 2010 and listed on the Main Board of the Hong Kong Stock Exchange on July 9, 2018 (1810.HK). Xiaomi is an internet company with smartphones and smart hardware connected by an IoT platform at its core.
With the vision of being friends with its users and being the "coolest company" in the hearts of its users, Xiaomi is committed to continuous innovation, with an unwavering focus on quality and efficiency. The company relentlessly builds amazing products with honest prices to let everyone in the world enjoy a better life through innovative technology.
Xiaomi is currently the world's fourth-largest smartphone brand and has established the world's largest consumer IoT platform, with more than a 171million smart devices (excluding smartphones and laptops) connected to its platform.
About Panmi PTY LTD
Panmi is the sole promotional and business development partner of Xiaomi in Australia. Panmi's vision is to bring new and exciting technology with uncompromising quality and performance to Australian consumers, helping Australians to enjoy advanced technology in their daily lives.
As the exclusive official distributor of Xiaomi in Australia, Panmi is dedicated to introducing Xiaomi & its eco-partner's new generation of "smart" products into Australia. Major products include Smart Home, Smartphone, Smart sports (electronic bike, electronic scooter, fitness tracker) and many more.
Panmi will revolutionise consumers' expectations – in addition, ensuring compliance with Australian Standards for all products introduced to the Australian market. For more information visit www.panmi.com.au.