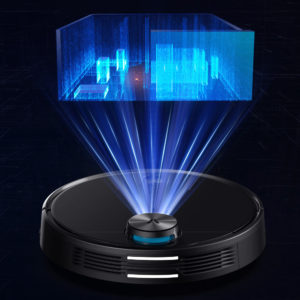 Panmi's Guide
Want to clean your house in the easiest possible way? Why not get a robot vacuum. Robot vacuums are on the rise as a popular method to clean homes. Enjoy the luxury of scheduled cleaning without any human interaction. Vacuum under tough to reach spots and enjoy the benefits of mopping. Robot vacuums are easy to use, efficient, and will save you time and energy.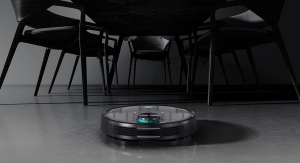 What is the best robot vacuum to buy?
As there is so much choice on the market it can be difficult to find the right robot vacuum.
Here's a side-by-side comparison of Mid-High Range Robot Vacuums in 2020: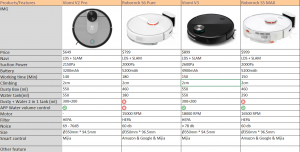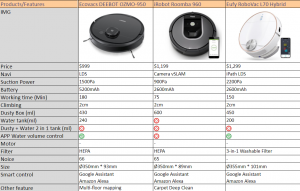 Which Viomi Robot Vacuum should I buy?
Viomi V2 Pro Vacuum Cleaner
The Viomi V2 Pro Vacuum Cleaner is best: if you want an excellent robot vacuum that is less expensive. The V2 features one of the largest suction power of 2100 Pa. The device can clean dirt and dust wherever it is hiding – around furniture and under beds, corners, and other hard-to-reach places, and can also handle larger waste such as grains. The Viomi V2 has an automatic recharge and breakpoint continuous sweep. It features a mopping master and 3 different working modes. It can be controlled by the Mi Home App and can climb 20mm obstacles.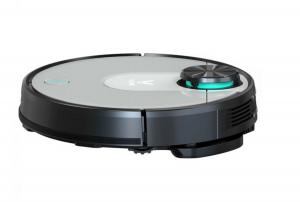 Viomi V3 Vacuum Cleaner
The Viomi V3 Vacuum cleaner is best: if you want the strongest suction power that cleans larger areas. This vacuum has a 2600Pa suction power which is much higher than its competitors. This vacuum is ideal for those who want professional mopping with a High-efficiency Y mopping mode you will get the best mopping results. This vacuum features a 2 in 1 tank design with duster and water, so you do not have to change. The Viomi V3 can work for 150 minutes and clean 250m2 at one time.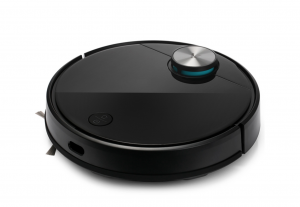 Conclusion
Choosing the best robot vacuum cleaner can be difficult with such an array of fantastic options. Hopefully, this compilation will help you when purchasing a robot vacuum.
If you need further assistance, please do not hesitate to contact us.
The Panmi showroom is in Chippendale, Sydney where you can set up an appointment and experience these robot vacuums first-hand.
Products Mentioned:
Viomi V2 Pro Vacuum
Viomi V3 Pro Vacuum
Visit eBay to purchase products:  https://www.ebay.com.au/e/_sales/panmi-smart-home-technology-sales-nov20
About Viomi
Viomi's mission is to redefine the future home via the concept of IoT @ Home. The company has developed a unique IoT @ Home platform consisting of an ecosystem of innovative IoT-enabled smart home products, together with a suite of complementary consumable products and value-added businesses. This platform provides an attractive entry point into the consumer home, enabling consumers to intelligently interact with a broad portfolio of IoT products in an intuitive and human-like manner to make daily life more convenient, efficient, and enjoyable while allowing us to grow our household user base and capture various additional scenario-driven consumption events in the home environment.
About Panmi PTY LTD
Panmi is the sole promotional and business development partner of Xiaomi in Australia. Panmi's vision is to bring new and exciting technology with uncompromising quality and performance to Australian consumers, helping Australians to enjoy advanced technology in their daily lives.
As the exclusive official distributor of Xiaomi in Australia, Panmi is dedicated to introducing Xiaomi & its ex-partner's new generation of "smart" products into Australia. Major products include Smart Home, Smartphone, Smart sports (electronic bike, electronic scooter, fitness tracker), and many more.
Panmi will revolutionise consumers' expectations – in addition, ensuring compliance with Australian Standards for all products introduced to the Australian market. For more information visit www.panmi.com.au.